Barry O'Sullivan, FAAAI, FEurAI, MRIA (University College Cork, Ireland)
Professor Barry O'Sullivan is an award-winning academic working in the fields of artificial intelligence, constraint programming, operations research, AI/data ethics, and public policy. He contributes to several global Track II AI diplomacy efforts at the interface of military, defence, intelligence, and AI. Professor O'Sullivan is a Fellow and a past President of the European AI Association (EurAI). He is also a Fellow and a member of the Executive Council of the Association for the Advancement of Artificial Intelligence (AAAI). He chairs the Advisory Board of the GRACE project at Europol, and advises the Leuven.ai institute ( KULeuven, Belgium) and the Computational Sustainability Network (Cornell University, USA). In July 2018 Professor O'Sullivan was appointed Vice Chair of the European Commission High-Level Expert Group on AI. In 2019 the HLEG-AI published: Ethics Guidelines for Trustworthy AI (April) and Policy & Investment Recommendations for Trustworthy AI (June). In 2019 he became an advisor at the European Commission's Joint Research Centre. In 2019 Professor O'Sullivan was appointed by Ireland's Minister for Health to the Health Research Consent Declaration Committee. In 2020 he was appointed Chair of the Oversight Board of Health Data Research UK (North). In 2021 he was appointed by the Minister for Health as Chair of the National Research Ethics Committee for Medical Devices. In 2022 he was appointed by the Minister for Trade Promotion, Digital & Company Regulation to the Enterprise Digital Advisory Forum. His awards include: Fellow of the European AI Association (2012), UCC's Leadership Award (2013), ACP Distinguished Service Award (2014), Science Foundation Ireland Researcher of the Year (2016), UCC Researcher of the Year (2017), elected to the Royal Irish Academy (2017), Fellow of the Irish Computer Society (2018), Fellow of the Irish Academy of Engineering (2019), IPEC-EATCS Nerode Prize (2020), Science Foundation Ireland Best International Engagement Award (2021), Fellow of the Asia-Pacific AI Association (2022), Fellow of the Association for the Advancement of AI (2022).
Dr. David A. Bray (Stimson Center, USA)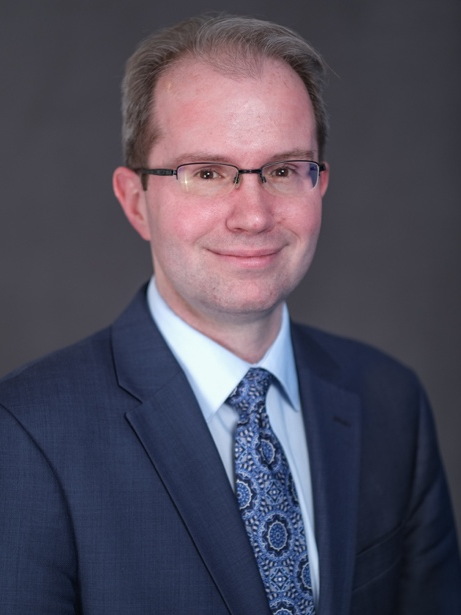 Dr. David A. Bray is a Distinguished Fellow with the Stimson Center and a non-resident Distinguished Fellow with the Business Executives for National Security. He is Principal at LeadDoAdapt Ventures and has served in a variety of leadership roles in turbulent environments, including bioterrorism preparedness and response from 2000-2005, Executive Director for a bipartisan National Commission on R&D, providing non-partisan leadership as a federal agency Senior Executive, work with the U.S. Navy and Marines on improving organizational adaptability, and with U.S. Special Operation Command's J5 Directorate on the challenges of countering disinformation online. He has received both the Joint Civilian Service Commendation Award and the National Intelligence Exceptional Achievement Medal. David accepted a leadership role in December 2019 to direct the successful bipartisan Commission on the Geopolitical Impacts of New Technologies and Data that included Senator Mark Warner, Senator Rob Portman, Rep. Suzan DelBene, and Rep. Michael McCaul. From 2017 to the start of 2020, David also served as Executive Director for the People-Centered Internet coalition Chaired by Internet co-originator Vint Cerf and was named a Senior Fellow with the Institute for Human-Machine Cognition starting in 2018. Business Insider named him one of the top "24 Americans Who Are Changing the World" under 40 and he was named a Young Global Leader by the World Economic Forum. For twelve different startups, he has served as President, Chief Strategy Officer, and Strategic Advisor roles. Dr. Bray's passions include shaping the Future of Data, Bio, and Space and providing strategic direction, advice, and leadership to organizations confronting turbulent environments. He accepted a role of Co-Chair for 2016-2017 with an IEEE Committee focused on Artificial Intelligence, automated systems, and innovative policies globally and has been serving as a Visiting Executive In-Residence at Harvard University since 2015 and as a Faculty Member giving talks on Impact and Disruption at Singularity University since 2017. In 2019, he was invited to give the AI World Society Distinguished Lecture to the United Nations on UN Charter Day. In 2021 he was named a Distinguished Fellow with the Atlantic Council as well as a Distinguished Fellow with the Stimson Center. He has been an invited keynote speaker to CEOs, world leaders, and crowds of more than 3,000 participants at events in India, Vietnam, Australia, Taiwan, Dubai, South Africa, Brazil, Colombia, Mexico, Canada, Belgium, Sweden, Switzerland, and the United Kingdom.
Eric Richardson (INHR, Geneva) & U.Mich & UC-Berkeley Law Schools (USA)
Eric Richardson is founder of the NGO INHR, and a frequent participant in UN discussions related to AI, autonomy and weapons. His NGO was a finalist in the UN's 2020 AI for Good competion for its work to attack bias in machine learning applications. An international attorney and negotiations expert whose diplomatic career included postings in and on China, the Democratic People's Republic of Korea, Myanmar, Libya, Tunisia, Israel and Palestinian areas, the US Mission to the UN in Geneva, and New Zealand, Richardson often trains diplomats from around the world. He focused on foreign affairs issues for the US House of Representatives and on technology issues with the international law firm of Morrison & Foerster. He teaches international human rights law at two U.S. law schools, drafted a textbook on international negotiations Getting More Back, and supports human rights related projects from Libya to Afghanistan as a Director of the NGO, INHR. Eric speaks Mandarin Chinese, French and English. He holds a Bachelor in International Relations from Stanford University, a Master in Law and World Politics from the University of Michigan and a Juris Doctorate in Law from University of Michigan Law School.